Kathryn Paul
MODERN WEDDING CEREMONIES • SYDNEY & BEYOND
— I'm a Show-Biz Trained Celebrant!
I help modern couples have gremlin-free, real wedding ceremonies, so they can focus on their love, not their logistics.
﹌
Congratulations — you two are getting married! This should be an amazing time in your life, committing to the person you love to the ends of the earth and back, and yet all you hear about is how your wedding day has to be perfect. Thinking of everything, and getting it all right is a lot of pressure to put on a couple of loved-up people who might not know a lot about weddings.
I don't believe in striving for perfection, but it sure would be nice to know your guests won't post ugly photos on social media before you've even said "I do", that your music will fade out gently as you arrive at the top of the aisle, and that your bouquet will effortlessly make its way from your hands, to your attendant, to the signing table and back again without you having to worry about it (I bet you didn't know your flowers had their own journey!).
Not only have I performed a lot of weddings, I've also stage managed a hundreds of shows, from circuses to operas, so I know how to take care of all the sometimes overlooked details. My theatrical background means that alongside all the good stuff all celebrants do (the legals, the love story, the personal touches), I also take care the technical elements that will make you and your partner shine for each other, and for your guests.
If you'd like a theatrically-trained celebrant who will be your script writer, director, stage manager, and crew, all while staying out of your photos, please get in touch to check your date and arrange a no-obligation chat (in person or via Zoom) to see if we're a good match for each other.
Ceremony Packages
Elopement
A pre-written five-minute ceremony including the legally required words & paperwork. Includes FREE ceremony venue for up to 10 people at Bayview.
Simple Pleasures
A simple, elegant, standard 15-20-minute wedding ceremony (including the legally required words and paperwork) with some personal touches (music, rings and vows).
Premium Bespoke
A fully personalised wedding ceremony written especially for you (including the legally required words & paperwork & sharing your love story).
﹌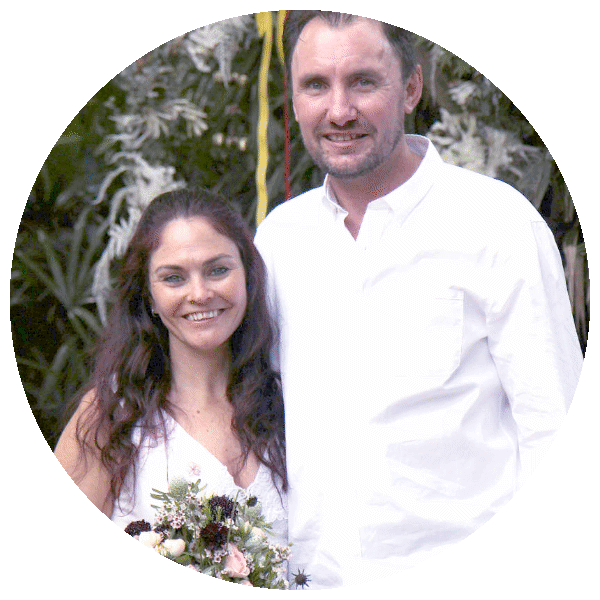 "Kathryn was amazing from the very start of our journey, she put our minds at rest throughout the whole process and on the day she helped make it as perfect as we'd imagined. Kathryn's words in the ceremony were beautiful and funny, I would recommend her to everyone! Thank you from the bottom of our hearts!"
— Jon & Michelle, Married at West Ryde, Sydney, NSW.
﹌
How it Works
1. Check Your Date & Arrange a Meeting
Check your date to see if I'm available and arrange either an in person meeting at my home office in Bayview or a Zoom call to see if we're a good fit for each other.
Pay the booking fee ($330) to secure your date.
2. Complete Paperwork & Choose Your Elements
Lodge your Notice of Intended Marriage (NOIM) with me at least one month before the wedding.
Choose the elements you want included in your ceremony and co-create your ceremony script.
3. Relax & Enjoy Your Wedding Ceremony
Enjoy peace of mind knowing you are in experienced, loving, safe hands, and allow your wedding ceremony to unfold beautifully and authentically [with no gremlin interference].

FEELING OVERWHELMED?
Download a FREE 43-page Wedding Planner with fillable pages, checklists and organisation tools, and put an end to sleepless nights worrying you've forgotten something.
Kathryn Paul • Celebrant • She/Her
I have grey hair, tattoos and an obsession with running and silver jewellery. I am the proud owner of degrees in Stage Management and Creative Writing. When I'm not marrying people, I am a social media manager, graphic designer, and still stage manage the odd theatre show.
My ideal couple have:
a relaxed attitude to life and the wedding (no high maintenance here)
a desire to create an intimate, meaningful ceremony to mark the start of a new phase of your life
a reverence for the significance of marriage while maintaining a sense of wonder, joy and delight
a modern, inclusive view of love
a sense of adventure
Please get in touch if you think we're a match.
I wholeheartedly support all lesbian, gay, bisexual, transgender, queer, neuro-diverse, indigenous, multi-cultural and differently-abled people's rights, their marriages, their pursuit of happiness and their importance in the world.
﹌
"I felt an instant connection with Kathryn's warm personality and caring nature. She made me feel so comfortable and relaxed at our first meeting, from then on I knew I had made the right decision in choosing her. She included all my special requests into our surprise ceremony and worked with us beautifully to ensure my vision came true. I'm so happy I chose you to marry Alec and I – you made our wedding day just perfect!!"
— Alec & Allana, Married at Forestville, Sydney, NSW.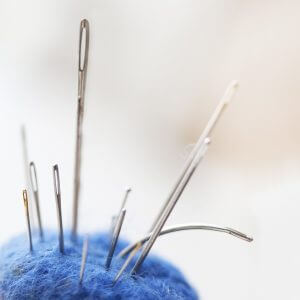 As anyone who has recently been married will tell you, there are so many things that can go wrong on…