Modern Wedding Celebrant in Sydney
Hi, I'm Kathryn Paul ♥ Northern Beaches Marriage Celebrant, Sydney

If you believe in UPCYCLED love — second chance weddings, updated traditions and eco-friendly ceremonies that extend the love between you and your partner to all humans — then you're in the right place.
If you're a couple who have created a new, improved love story from the broken pieces of your past relationships, you understand how joyous and magical second chances can be. I'm here to help you celebrate your wedding day in a way that honours your past while looking towards the future, through original, updated wedding traditions which reflect your personality and beliefs.
Let's make your wedding day about creating memories, emotions and shared experiences, rather than accumulating extra clutter you don't need. Let's carefully consider how to honour the earth and its inhabitants by choosing eco-friendly options and sustainable style that aligns with your vision.
Please get in touch to arrange a no-obligation consultation where I can buy you a coffee and help get your wedding plans underway. Even if we don't end up working together, I look forward to showing you how to become mindfully wed.
Email: hello@kathrynpaulcelebrant.com
Phone: +61 (0)487 176 562
Instant Message: https://m.me/kathrynpaulcelebrant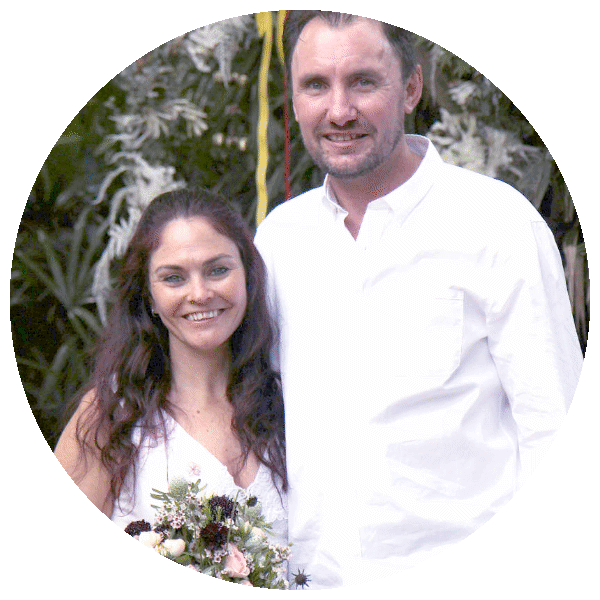 "Kathryn was amazing from the very start of our journey, she put our minds at rest throughout the whole process and on the day she helped make it as perfect as we'd imagined. Kathryn's words in the ceremony were beautiful and funny, I would recommend her to everyone! You will never regret it. Thank you from the bottom of our hearts!"
— Jon & Michelle, Married at West Ryde, Sydney, NSW.
Providing stress-free celebrant services to the communities of the Northern Beaches and greater Sydney, including Palm Beach, Avalon, Newport, Mona Vale, Bayview, Warriewood, Narrabeen, Elanora Heights, Collaroy, Dee Why, Brookvale, Manly and beyond.
"Kathryn was our marriage celebrant and I honestly don't know where to start describing how amazing our experience was with her – I felt an instant connection with her warm personality and caring nature. She made me feel so comfortable and relaxed at our first meeting, from then on I knew I had made the right decision in choosing her.
She was happy to work with us with how we wanted the ceremony to play out – which in this case would have been unusual for her as our wedding day was a surprise for all the guests believing they were attending an engagement party! She included all my special requests into the ceremony and worked with us beautifully to ensure my vision came true.
I could honestly sing her praises for days so if you are looking for someone to make your special day complete please contact her and see for yourself how amazing she really is! Kathryn – thank you so much for everything, I'm so happy I chose you to marry Alec and I – you made our wedding day just perfect!!"
— Alec & Allana, Married at Forestville, Sydney, NSW.
Wedding Tips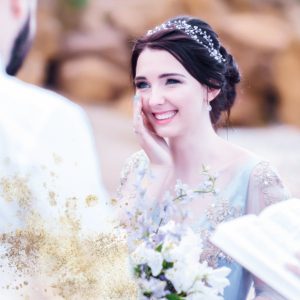 Coming up with something to say to your partner on your wedding day is not always easy. A lot of…