I want the world to know that second-time marriages and celebrating love later on in life are wonderful, significant, joyous occasions, filled with wisdom from the past and hope for the future.

I don't believe that divorcees or widows should have to follow outdated rules which force them to be more discreet or demure when they get married again. In my books, to have left a significant relationship is not a sign of failure, but a sign of one's courage and commitment to finding the kind of romantic happiness we all deserve.
Love is love no matter when it arrives and it should be celebrated in style!
I spend my free time running around Narrabeen Lake and up and down Powderworks Road — I'm not fast, but I don't care. I am not big on races but run the City2Surf each year to raise money for breast cancer research. I also write a relationship & intimacy blog that I've been running for more than 10 years. I used to be the operations manager at Sydney Opera House, so I know a thing or two about organising largescale events. These days I run my own business as a freelance writer and social media content creator.
I believe in the astonishing beauty of the world, and that we need to take care of it much more than we are.
5% of every ceremony fee is donated to livingocean.org.au to help fund ocean conservation, whale research, citizen science, coastal surveys and beach/ocean cleanups.
If you are interested in creating an amazing wedding ceremony filled with joy and meaning, please get in touch by email or phone/text. I'd love to buy you a coffee (in a reusable cup) and hear all about your exciting plans.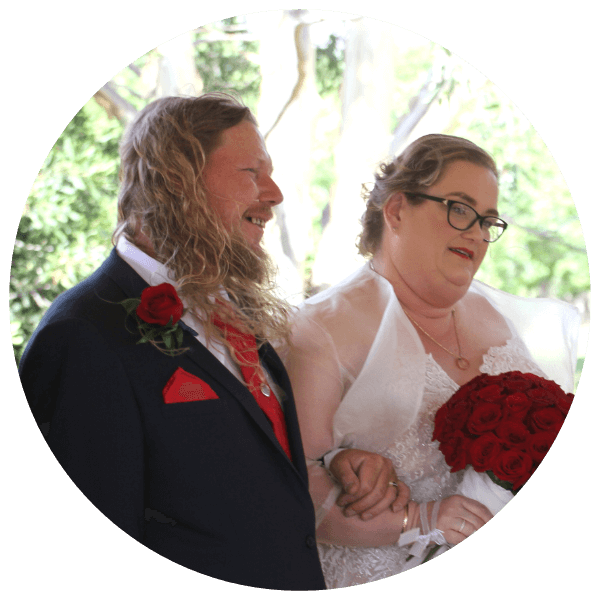 "If you require a celebrant, Kathryn Paul is absolutely lovely, very professional and helpful."
— Dave & Leonie, Married at Bungarribee Pavillion, Doonside, Sydney, NSW.